Clover Station Duo
Form and function by design
Two screens are faster than one Keep lines moving with a 14" HD display for you and a 7" touch screen for your guests to confirm their order, leave a tip, redeem rewards, pay, and request a digital receipt.
Beauty and brains all-in-one POS Attractive and easy-to-use hardware with a printer and included cash drawer and all the right software in one system.
It's totally expandable Build a system tailored to your needs. Put together multiple countertop and handheld devices with accessories
like printers and scanners, and it all works together, seamlessly.
Created for simplicity, speed, and security
Easy to use and ready to go Station Duo is ready for work right out of the box, and with intuitive software built in, training your staff is minimal.
Accept every type of payment Let customers pay however they want. Credit or debit. Swipe, dip, or contactless payments like Apple Pay®, Google Pay™, and next generation payments like PayPal/Venmo® QR codes.
We've got your back Protect your business and customer information with end-to-end encryption, integrated chip sensors, and optional fingerprint login.
Manage your business from anywhere
Track, report, repeatTracking and reporting
is the lifeblood of your business. How was business today? This day last week, or last year? You've got the answers.
Help your team to succeed Run reports to know which employees are your best sellers, manage schedules and timesheets, and set system permission levels to keep track of your biggest assets.
More ways to get paid Make it easy for customers to pay you away from your counter with options like Virtual Terminal, invoicing, and recurring payments.
Build better relationships with customer loyalty
Built-for-purpose that supports for NFC, EMV and Apple Pay(TM)
Highly customizable, feature-rich software
Cloud-based reporting and POS management
Comprehensive training and 24/7 support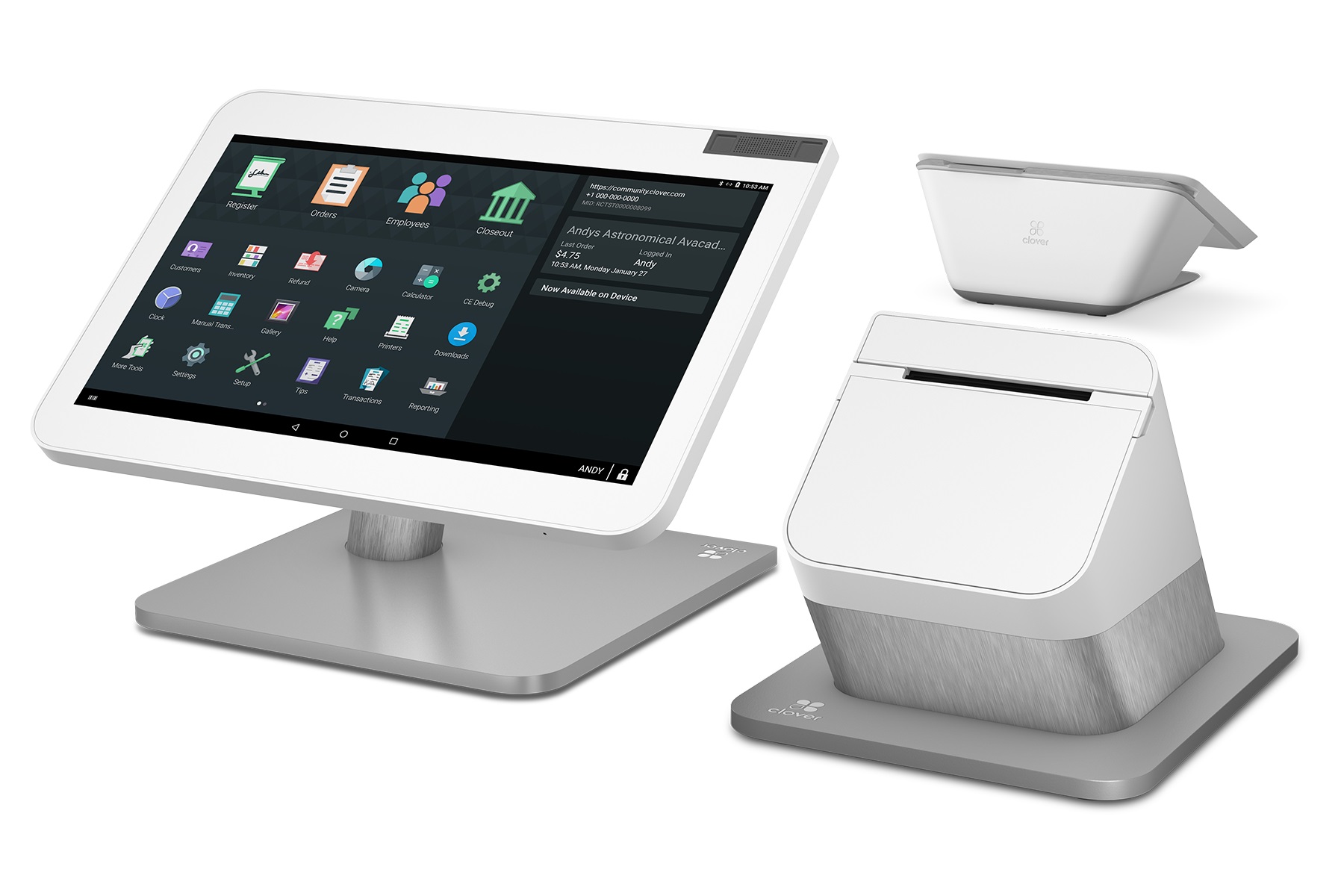 Order your today !
$2599.99
4 Payments $866
Lease for $129.99 36 months
THE COMPLETE PACKAGE
The Clover Duo  system is easy to use, easy to maintain and features an extremely durable, high clarity 15″ touch screen display, lightning fast processor and abundant memory. This POS system has a small footprint, allowing you to place it just about anywhere in your business and its rugged design is liquid and tamper resistant. Unmatched in durability and reliability, a The Clover Duo  system will provide a point of sale solution for years to come. Not only that, but every The Clover Duo system comes with a lifetime warranty! If the equipment ever breaks or malfunctions, we'll replace it for free! **
Ready to Revolutionize Your Business!