The Clover Flex
Mini: a small but powerful POS system
A full point-of-sale system in one sleek little package. The Flex can fit into any space but packs plenty of POS power to run your business, end to end. Use it just for payments or to run your whole business from inventory to payroll.
End‑to‑end point of sale solution
Rugged touch screen The 5″ touch screen has plenty of room to confirm orders, complete payments, and manage everything to run your business.
Compact size works anywhere The Flex is compact and its powerful all-in-one design works for all types of restaurant and retail businesses.
However you like your receipts Customers can get a printed receipt with the built-in printer or you can send receipts by email or text.
Everything, at your fingertips
Payment options for your customers The Flex makes it easy for customers to pay with swipe, dip, or tap. Credit or debit. And contactless payments like Apple Pay®, Google Pay™, and PayPal/Venmo®.
Anywhere anytime access A small POS with real time 24/7 access to your data lets you check in and run your business from wherever you are.
Start small and expand when needed Mini works with all other Clover devices and can expand with accessories to build a complete system so your system can grow as your business grows.
Full‑featured tools built for small business
Inventory at your fingertips Keep your inventory organized and accessible with categories, labels, modifiers and variants that you control.
Sales info in real timeMonitor transactions
as they happen with info like hourly sales and top-selling items or refund and discount volume.
Take payments away from the counter Accept card-not-present payments with Virtual Terminal
or request payment by invoice, and set up recurring payments for repeat business.
Product details
Payments: Accepts chip, swipe, and contactless payments
Screen: 7″ LCD color touch screen
Receipt printer: Built-in thermal dot receipt printer
Security: Clover Security end-to-end encryption
Connectivity: WiFi and ethernet connectivity
Cash drawer: Optional add-on
Built-for-purpose that supports for NFC, EMV and Apple Pay(TM)
Highly customizable, feature-rich software
Cloud-based reporting and POS management
Comprehensive training and 24/7 support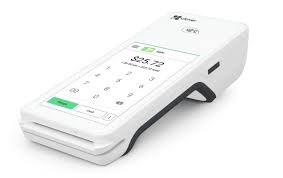 Order your today !
$899.99
2 Payments $499
Lease for $44.99 36 months
Ready to Streamline Your Business?